Reef Safe Sunscreen Created on Maui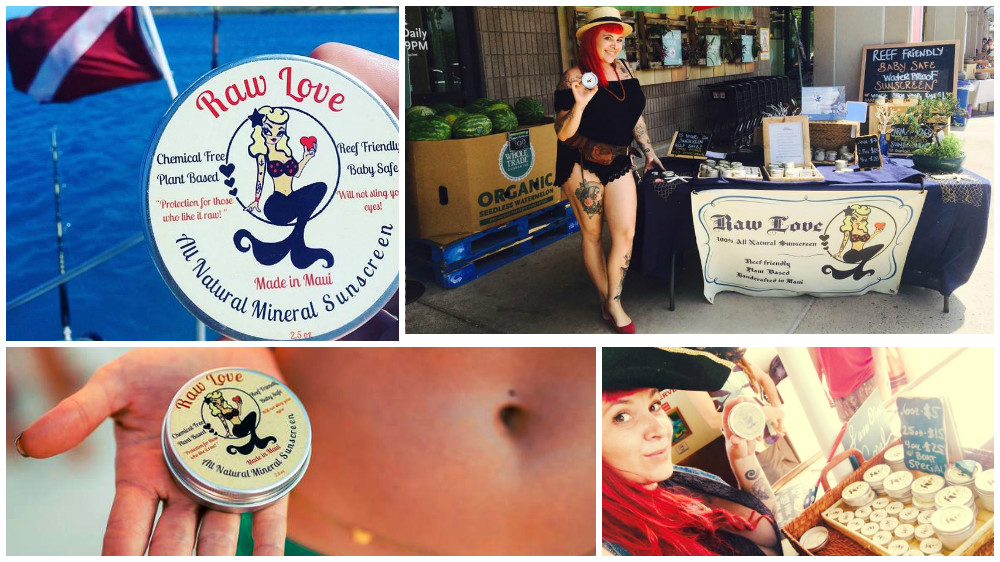 Love Yourself * Love your Environment * Love your community
Protect our Ocean with Reef Friendly Sunscreen!
Every year between 4,000 and 6,000 tons of sunscreen washes off humans and into our ocean. Many common sunscreens contain chemicals that are harmful to the marine ecosystem, particularly coral reefs. All over the world, the use of biodegradable sunblock and sunscreen is starting to be required for entry into the waters, scuba diving or snorkeling tours.
RAW LOVE is an environmentally friendly sunscreen that lacks those harmful ingredients that are destroying the world's coral reefs. RAW LOVE is biodegradable, meaning it breaks down naturally in the environment. We strongly encourage using only biodegradable sunscreen anytime you are going to be in the water.
PLEASE AVOID OXYBENZONE IN SUNSCREEN!!