Events we have been part of and reviews from clients, Thank you for your support!!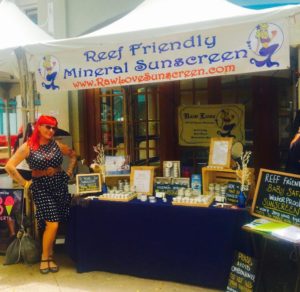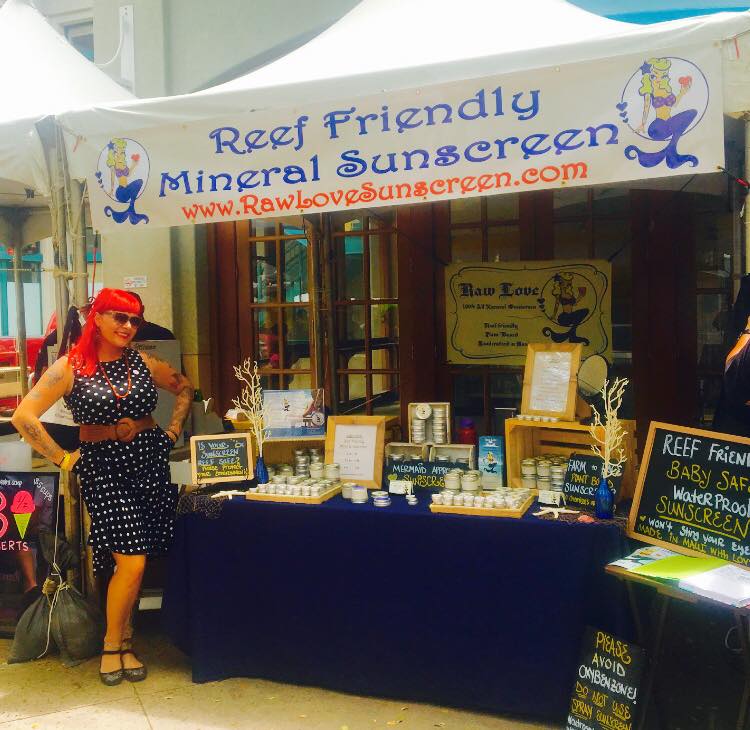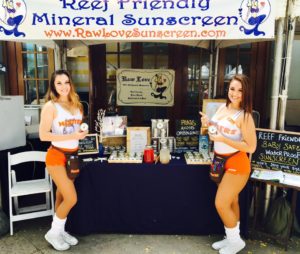 Oahu Ocean Expo 2016 . The Hooter girls loved getting lathered up!
"☀️This stuff is THE BEST! ☀️ My son has bad eczema and very sensitive skin. We just spent a week mainland on the eastcoast, with a couple 5 hour beach days- including a day where most our party went home burned- and his skin wasn't the slightest bit red. I only applied once, it worked so well. We usually use Badger Sunscreen, but I like the consistency and ingredients list of this better. Thanks for the great product!" – Rebecca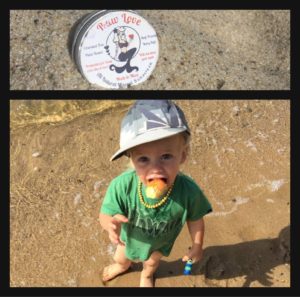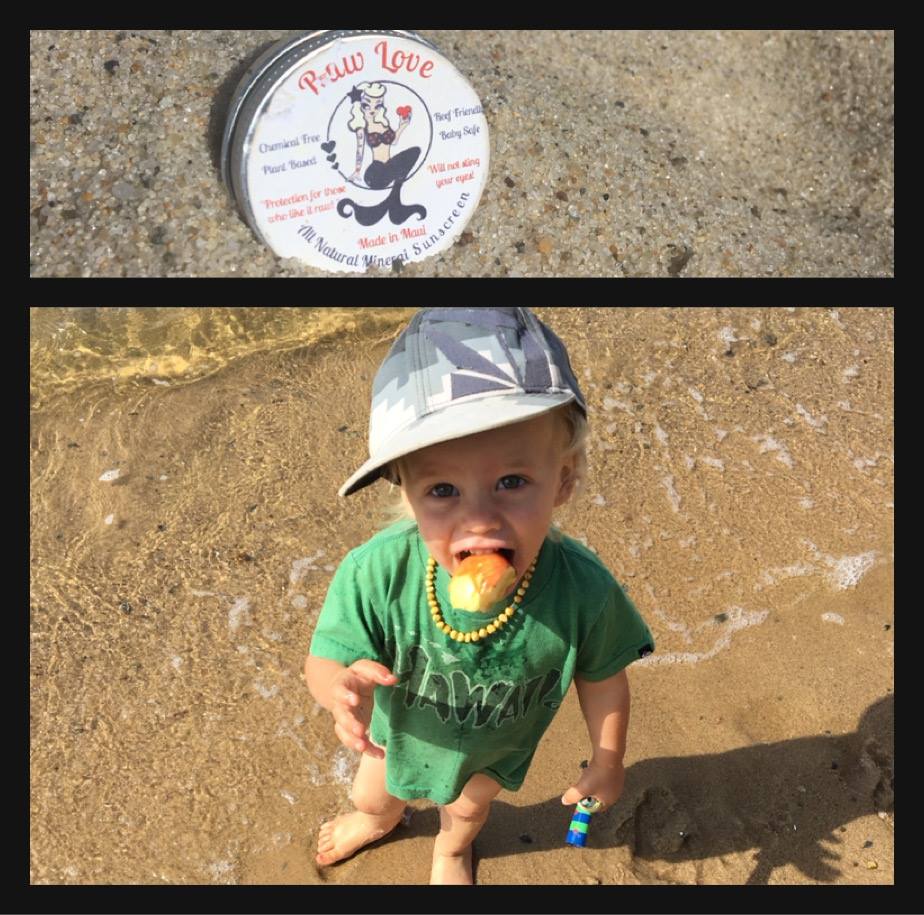 Summer Of Love Boat Party was a blast! Raw Love teamed up with Honey girl productions, Pau Vodka, Bud Light, Stella Artois and Pakaloha Bikinis and sponsored sunscreen for all the lovely ladies and guests! 
Check out HoneyGirl Productions for the best parties in Maui!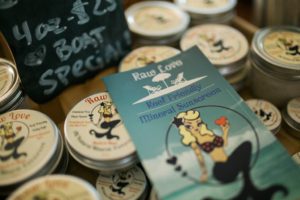 "Bought some off you at the swap meet. It's seriously the best product I have ever bought" – Sean owner of Weathered Captain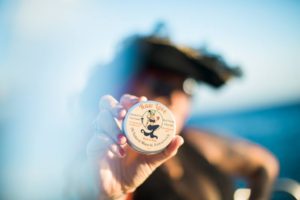 "Great product, and safe for you and the environment.
Also works great for sunburn and after tattoo care.
The first few days of vacation I didn't apply anything and got quite burned.
After applying Raw Love the burn no longer hurt, and never pealed.
I swam in the ocean and it never washed away.
A very little goes a long way. After using it the rest of the trip, I didn't burn once" – Stephen 
Almost every Sunday you can find us and other amazing local vendors at Whole Foods in Maui!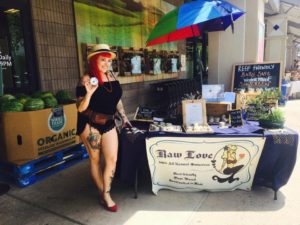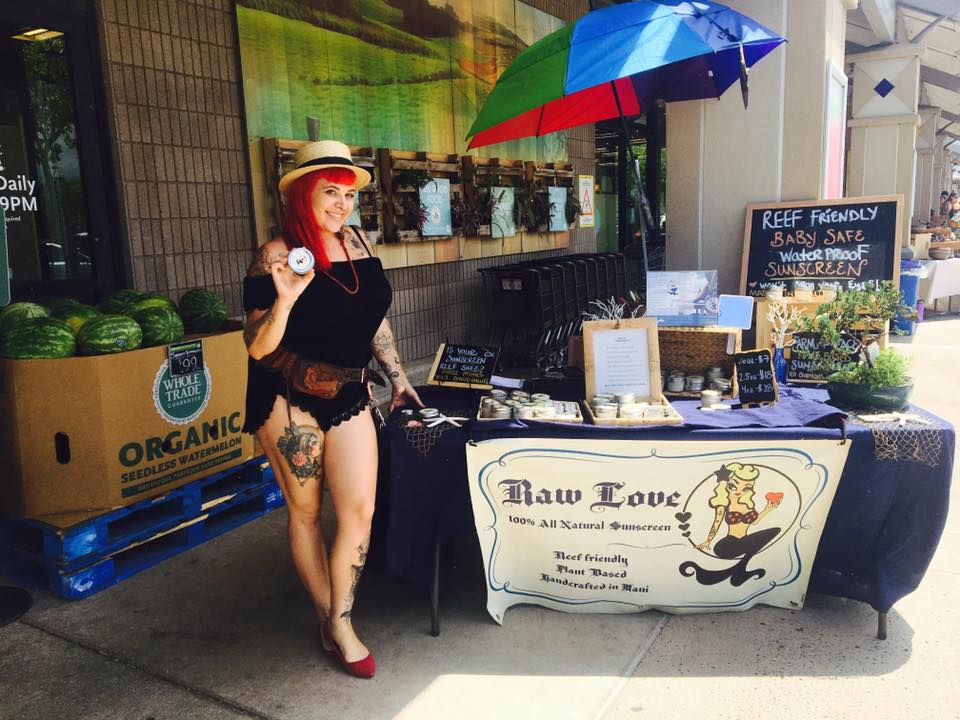 "Hi Jenna,
We met you at the swap meet in Maui and purchased your sunscreen.  We live here all winter then return home to Aspen in the summer.  We started using your product and found it absolutely amazing.  We are outdoor sport people and we are so protected using your product.  Our kids and grandkids came for a 10 day visit and of course, we brought out the sunscreen.  They wore it every day and not a spot of pink anywhere to be found.
I just ordered 4 more jars to be sent home from your website.  I just wanted to let you know how absolutely fabulous your product is.  
Thank you, Barbara"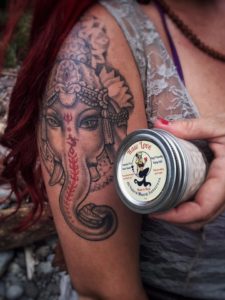 "I just ordered two more. Best sunscreen I've ever used. It's nice not to be afraid of the sun anymore. Thanks!" -Eric