Why Choose an Organic Baby Balm?
Raw Love's Organic Baby Balm is an incredibly soothing and luxurious organic baby moisturizer with all-in-one benefits that will help moisturize your skin and your infant's as well. Live your healthiest life and support your baby's optimum health using organic baby skincare products for your baby's skincare needs.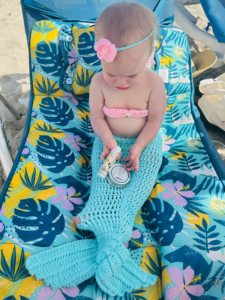 After becoming a mother, owner and founder of Raw Love Sunscreen Jenna Davis decided to invest in a new product line for baby skincare. After dreaming of one magic product for all of her family's sensitive skin care needs, Jenna created this velvety smooth potion—perfect for diaper rash, cradle cap, sore nursing nipples and dry skin.
Give your skin some love with this all-over gentle moisturizer.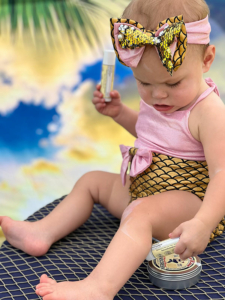 Use this all in one balm for head-to-toe hydration. Safe for all ages, face and body. Use it for dry skin, tattoos, baby massage, diaper balm, cradle cap (apply, let sit and comb out), minor cuts and scrapes, tattoos, dry or cracked nipples for nursing mothers, safe for nursing baby, after sun moisturizer, etc.
Crafted especially for families using simple, clean ingredients.
All Raw Love skincare products are free from harmful toxic chemicals. Our ingredients promote healthy soft skin. You can feel confident using our baby balm and our mineral sunscreens because their ingredients are all natural. One of your skin's main functions is to protect your body from harmful temperatures, bacteria and chemicals.
Protect your skin with natural skincare products like Raw Love Sunscreen. Stock up today on a Baby bundle or a Family pack.