Sunscreen Information
Raw Love Sunscreen is a reef safe sunscreen made with certified organic ingredients.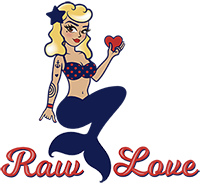 Raw Love Sunscreen Ingredients

2 oz & 4 oz sunscreen tins
cold-pressed unrefined coconut oil
raw shea butter
non nano zinc oxide
sesame oil
beeswax
jojoba oil
vitamin E oil
carrot seed oil
pure essential oils: lavender, peppermint, eucalyptus
love
Sunscreen Sticks & Lip Balm Ingredients
Great for sensitive skin!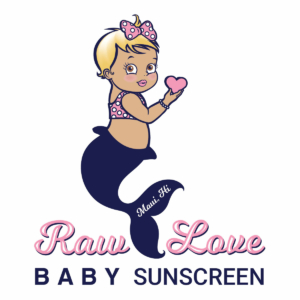 Fragrance free, gentle formula sunscreen sticks and lip balm
non nano zinc oxide
sunflower seed oil
beeswax
olive oil*
tocopherol (vitamin E Oil)
aloe vera leaf extract
canola oil
love
*organic ingredients
Raw Love Sunscreen uses 100% all natural plant-based ingredients using organic farming methods. The beeswax works as a water resistant agent on your skin when doing active things like like running, diving, gardening and so on! It is suitable for any water activity and suitable for any age. We have hand-selected ingredients to give your skin and or tattoos the moisture, antioxidants and glow that you deserve!
Our sunscreen's main active ingredient is Zinc Oxide — one of only 17 active ingredients currently approved by the FDA for use in sunscreens.
Zinc oxide particles sit on the outermost layer of your skin, the stratum corneum, where they scatter, absorb, and reflect ultraviolet radiation, protecting your living skin below. Zinc oxide is unique among sunscreen ingredients in that it is truly a broad-spectrum blocker, protecting from UVA, UVB, and even UVC. We've determined that zinc oxide is the safest, most effective active sunscreen ingredient available.